Family Engagement Program

As a parent, you are your child's first and most important teacher and the home is the child's very first learning environment.
The Power of Parenting program is a FREE program for anyone that is expecting a child, parenting or caring for a child that has not yet entered Kindergarten. Power of Parenting offers fun, convenient and specialized attention to your child's development and your family's needs.
A Parenting Consultant will come to you to bring activities and materials that help your child build important skills needed to master developmental milestones. The activities provided will boost brain development by providing opportunities for bonding and fun experiences between parent and child.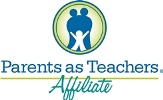 Using the Parents as Teachers Curriculum, your Parenting Consultant will help you track your child's development through developmental screenings and will offer information that is specific to your child, about reaching milestones, behavior, health and nutrition, and much more. All Parenting Consultants hold a bachelor's degree in child development or a related field, have experience in early childhood learning, and participate in continuing education.
Visits are scheduled 1-2 time per month with your Parenting Consultant. (Frequency is determined by availability of Parenting Consultant and family needs.) The location of the visit is usually in the home, but can also be done in another environment where the child is comfortable.
This is a FREE program.
For more information about or to enroll in the Power of Parenting program, please contact one of our Parenting Consultants at pop@child-care.org, 866-200-5909, or fill out the form below. You can also check out the frequently asked questions.